Today, more than 90% of people looking for a local business will search online first. And most of those people click on the results on google maps before they look anywhere else.
Maps optimization will get your business in front of customers quickly. It will help customers easily find your address and phone number, and more importantly, customers will know within seconds how they can contact you or buy your products. This is a fantastic first step that will drive customers not only to your website, but also to your door.
Google map results cover approximately 30% of the first page of search results! If you want to be found by potential clients who are looking to buy right now, your first step is getting listed in Google Maps.
Having a maps listing increases brand authority and credibility, further establishes your business on a local level, and can help you dominate the oragnic search results, leading to more visitors and more sales.
Google uses a very specific process for choosing which websites are listed and how local businesses are ranked within the maps results. This algorithm is different from how sites are ranked in the organic search results.
Our search experts know how to obtain high Google Maps Listings. Contact us to find out how to increase your revenue and exposure by adding local search engine optimization to your marketing strategy!
Every web design company uses its own process in developing a website for a client. In some cases, this is done without a solid process which can lead to numerous miscommunications and different expectations. To help prevent this from happening, Dougwoody has laid out a simple process to make sure both client and designer are on the same page at each phase of the web project:
Phase 1: PROJECT QUESTIONNAIRE - Upon receipt of signed proposal and 50% down payment, Dougwoody will email you a Project Questionnaire. This needs to be filled out to the best of your ability and emailed in as soon as possible.
Phase 2: OFFICE MEETING - After the Project Questionnaire form is completed and received, Dougwoody will schedule a time to discuss the data/content you supplied on the form as well as the project in general. (and any other remaining details).
Phase 3: DESIGN LAYOUT - At this point, Dougwoody will begin to produce a layout design mockup (generic content & graphics). Once the mockup is completed and the live link is sent over to you, we ask that you look over the layout and reply with detailed feedback on what you like and what you want tweaked. Most websites require two or three layout revisions before being approved. During this stage, we encourage the client to start work on content for the website to insure smooth project flow.
Phase 4: LAYOUT APPROVAL - Once you have the layout design you want and the "green light" is given for approval, Dougwoody will then proceed to the next stage: programming. It is important to realize that once the layout is approved and Dougwoody begins programming the layout, some subsequent changes to the layout design may incur extra fees (depending on the nature of the changes requested). So, it is very important that all tweaks are done in Stage 3 before layout approval is made.
Phase 5: PROGRAMMING - Dougwoody will take the layout design mockup and program it in to a working website (beta website) on a test server. You will be able to view the beta website at various times during construction after Dougwoody sends the beta website URL to you. One single template page (often called a "dummy page") will be created first to show the client a "what you see is what you get" version of the programmed design. Once you have approved this programmed template, the rest of the website architecture would then be built out. Please note that during construction, some or all buttons, navigation and other features may not be functional or up and running yet.
Phase 6: CONTENT FILL-IN - After the website architecture is fully programmed, you should email the website content, photos and any other page items (PDFs, etc.) to Dougwoody for the pages on the beta website. It is preferable that the content be supplied in Word format (for large websites, it is often nice to have one Word document per major button/section/page). Once the content is received, Dougwoody will place all of the content on each respective page. We ask that all content submitted be finalized and in its "final form" to avoid delays in getting the website live. In addition, if copy revisions are substantial (after copy was already received and placed on the beta website), the client may be billed for the extra work. So, it is important to submit content in its final form. (We are not plumbers, home builders or doctors. We cannot supply content about YOUR business for Your web site)
Phase 7: WEBSITE REVIEW - Once all content is in place on the beta website, you will need to make a comprehensive review of the website to address any last minute tweaks or changes. Please note that the final balance payment must be received before the website goes live (Phase 8).
Phase 8: FINAL APPROVAL / WEBSITE GOES LIVE! - Upon final approval of the beta website, Dougwoody will upload the new website to the site's web server, thus making it "live" on the web. At this point, the website contract is completed and any additional changes or tweaks thereafter would be billed at the hourly rate. A maintenance contract is available in case you will need monthly updates to the website using Dougwoody Web Design.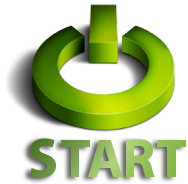 Call Dougwoody Today!
478-333-3035