Pay per click marketing is a great way to quickly get your site in front of potential customers. A well planned, skillfully executed PPC campaign can save you serious money and significantly increase your ROI.
DougwoodySEO will carefully manage your campaign so your message quickly reaches the largest audience possible. Pay per click, SEO and other search marketing strategies complement each other to help generate revenue both before and after you establish natural search engine rankings. This powerful marketing service can help you start building a strong customer base right away.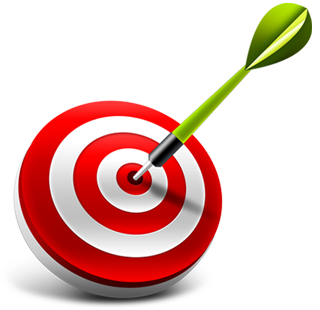 A PPC Campaign Involves:
- Keyword Research
- Competitive Analysis
- Sponsored Search Ads
- Contextual Advertising
- Analytics
- Reporting
- Bidding
Keyword Research:
The first step is to identify the best possible keywords that your target audience is using to look for products or services. Proper keyword research is the critical foundation to your online success. Our pay per click services will help you choose the right keywords that will convert visitors into paying customers. Carefully targeting your campaign from the beginning will save money and help ensure greater success.
Keywords are generated from various sources including but not limited to website copy, search engine tools, and competitive reviews. Broad match, Exact match, Phrase match, and Negative match types are utilized to ensure relevant queries receive maximum exposure. As keywords are tested and proven they will be organized with performance data. Our approach will help determine keyword efficiencies and increase testing opportunities to find the right words to reduce the amount of wasted clicks, saving you money.
Sponsored Search Ads:
Pay-per-click advertisements are the sponsored links that appear above or to the right of the natural search results. A PPC campaign can create immediate online visibility. This type of campaign must be handled carefully and closely monitored. We will help you set up and manage a cost-effective plan for the most profitable return on your investment. We can also effectively combine SEO, PPC and other strategies to further increase your exposure and sales.
Analytics:
We can make the most of your pay per click optimization campaign by closely studying website analytics and making the appropriate changes. We will study the relevant metrics and data related to the site to determine keyword performance. We provide the initial setup and then offer professional consultation and recommendations on how to improve your paid search marketing campaign.
Reporting/Key Performance Indicators (KPIs):
We provide reports including a detailed account of your website's key performance indicators so you can easily evaluate the success of your PPC campaign. As data is collected, it is necessary to analyze results. Our PPC team reviews data on a daily basis. This daily review ensures trends are identified early on to improve campaign results.
Bidding:
As keywords are tested, appropriate bid levels will be established. Bid levels will be determined for each keyword according to performance. This will ensure budget dollars are spent efficiently. Regular optimizations of keywords and ad text will help save money and allow for increased bids on top performing keywords and the testing of new keywords and initiatives.
Call Dougwoody Today!
478-333-3035